No Wonder Ginger Has Been a Favorite Spice for Centuries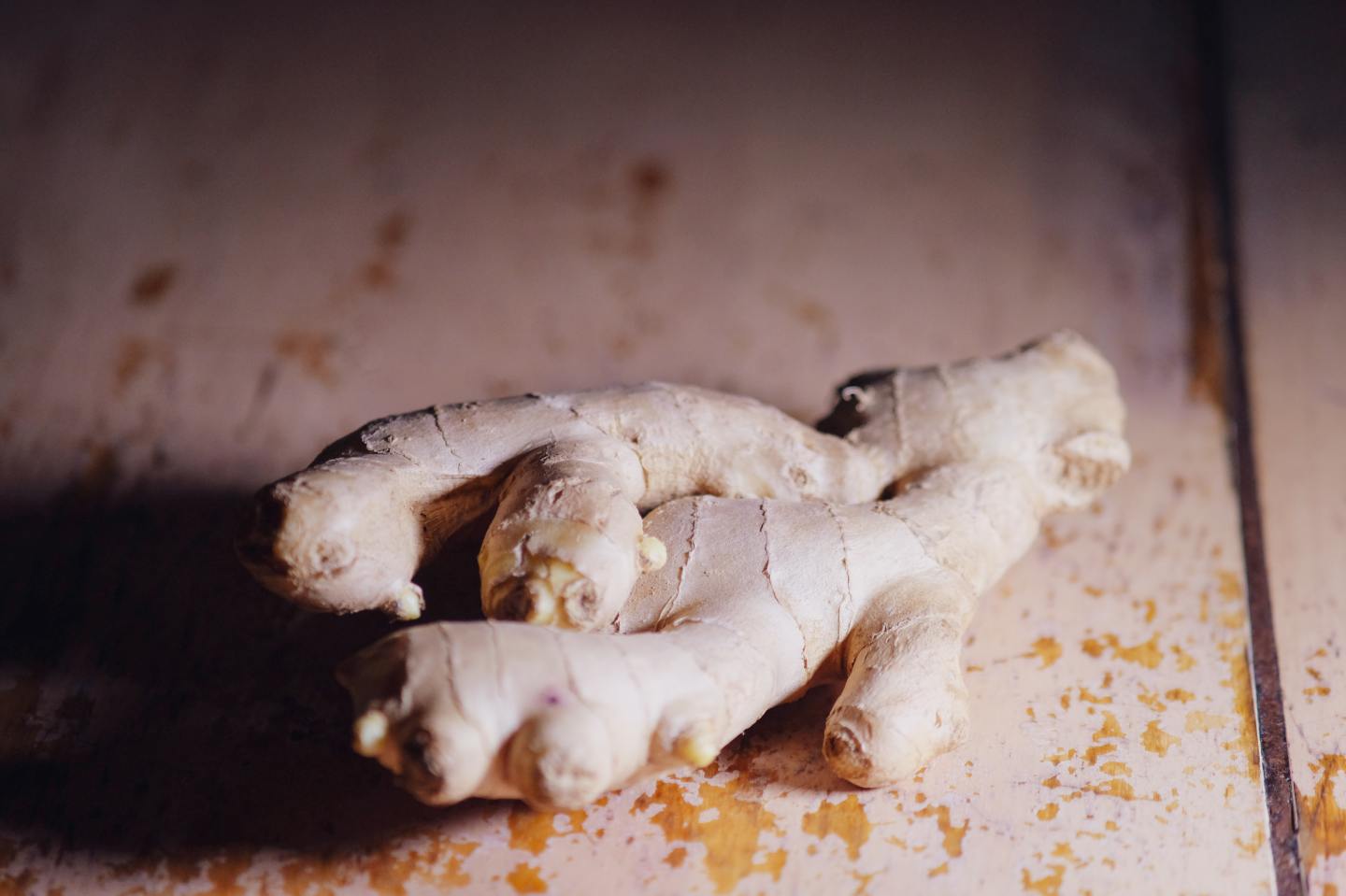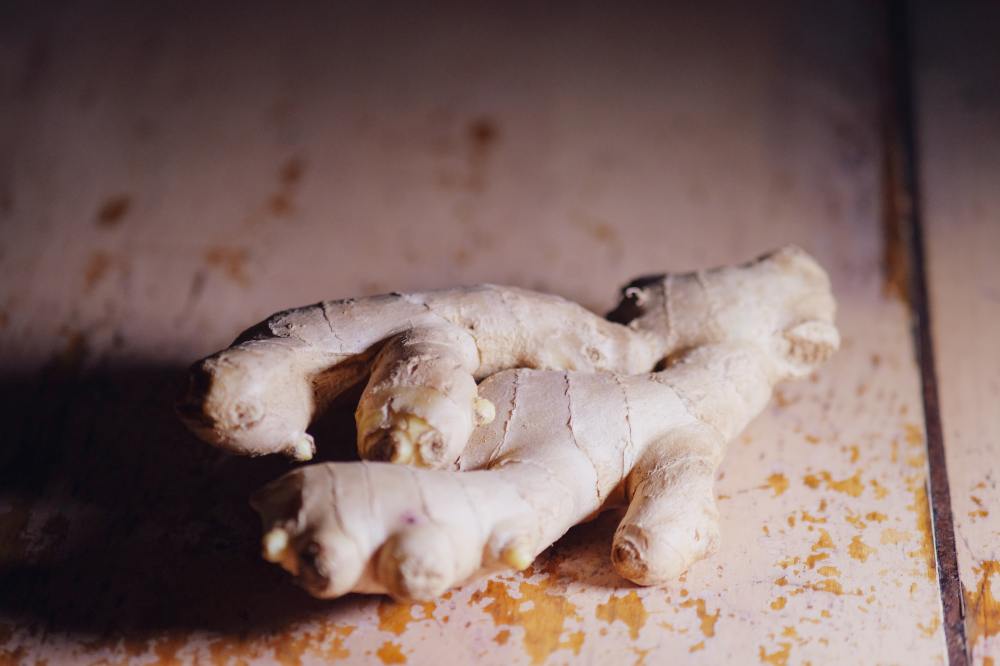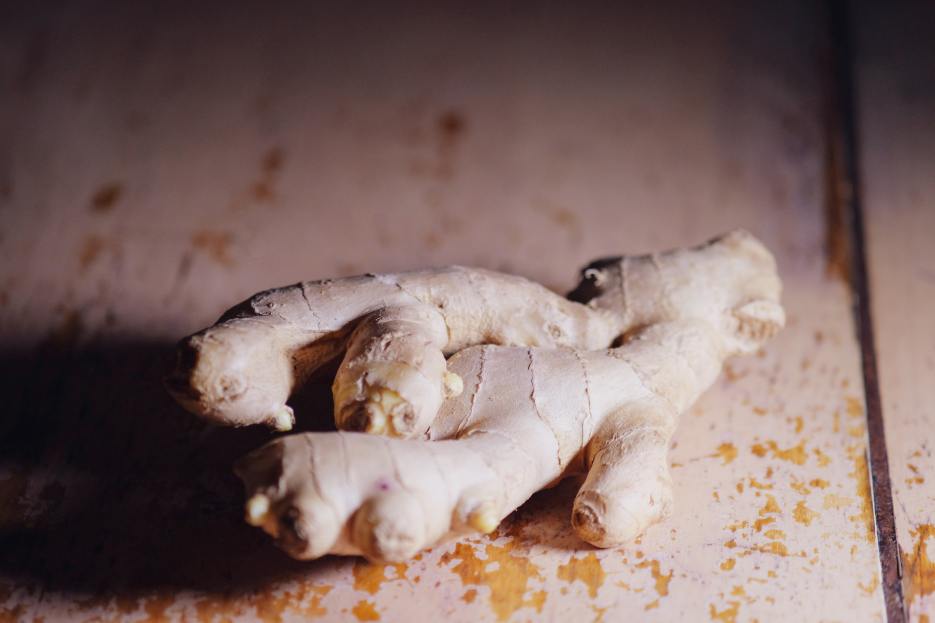 When most of us think of ginger, we envision the thin, aromatic slices that sit next to the green wasabi with our sushi. But ginger, originating in Southeast Asia, is a versatile spice that serves so many unique purposes. A nice mix of pungent, spicy, sweet and warm, Ginger has been used worldwide for centuries to cook and heal.
 Ginger is a root that's in good company with the same plant family as turmeric and cardamom. From fun facts to cooking tips, food pairings and DIY tea hacks, keep reading to find out how you can make the most of this fall favorite.
Ginger's Amazing Health Benefits + 3 Fun Facts
Ginger contains various compounds, including gingerol, which are thought to improve health. Gingerol has been found to have anti-inflammatory and antioxidant properties. Some research even suggests that compounds in ginger may help improve cardiovascular disorders and diabetes mellitus, as well as gastrointestinal health.
When it comes to improving health and happiness, ginger should be high on the list of daily foods, and not just for humans. So, whether you're prepping for trivia night or looking for ways to use this delicious fall ingredient, here are some fun facts you should know. There's plenty of research to support the following benefits of ginger.
1. Spicing up the chicken feed with ginger may be beneficial for hens.
According to a recent study, adding ginger extract to a laying hen's food can improve antioxidant capacity, enhance immune function, and potentially reduce inflammatory response.
2. Stomachache? Ginger is the ultimate settler.
Ginger is famous for possibly helping people with nausea, morning sickness and digestive function. Recent scientific reviews generally support this declaration, but it's always wise to check with your healthcare provider before using ginger during pregnancy.
3. The FDA gives ginger two thumbs up.
Ginger has a long history of use as a food and is "generally recognized as safe" (GRAS) as a food flavoring by the U.S. Food and Drug Administration, including during nursing. It's always best to consult your healthcare provider before you add any herbal or food supplement to your diet, including ginger. Remember to check with your friendly pharmacist to rule out any possible interactions with the medications you are taking.
Why Fresh Ginger is the Best Ginger
We're not knocking your spice rack, but some studies suggest that fresh is probably best for making the most of the compounds in ginger. Here are some quick tips for preserving the spicy goodness:
You may be able to store fresh ginger in the refrigerator for a couple of weeks or more, but you'll want to use it as soon as possible for the best flavor.
Keep ginger from drying out by leaving the peel on and placing it in a sealable plastic bag. Squeeze as much air as possible out of it before placing it in your refrigerator's crisper drawer.
Ginger freezes well, too, and can be stored for months with almost the same flavor as fresh. You can freeze a whole piece of ginger in a freezer bag, but you can also freeze grated or chopped ginger in an ice cube tray and then transfer the cubes to a sealable freezer bag.
Delicious Ways to Cook with Ginger
What to make the most of your ginger? Here are some ways to use it:
Add Japanese pickled ginger to sandwiches and salads
Use it in stir-fry recipes
Add it to marinades
Use dried or fresh ginger in sauces
Add some zing to your soups
Spice up your salad dressings
Candied ginger is also delicious! Chop it up and add it to baked goods or enjoy it in moderation as a snack. Word of warning: stick to one slice daily if you're counting calories.
Spilling the Tea on DIY Ginger Tea
Most supermarkets sell ginger tea, but if you'd like to make your own, it's easy! Here's how.
Simmer a slice of ginger (no need to peel it) with green or peppermint tea for about 5 minutes.
Use a spoon to remove it from your mug.
Stir in a little honey or lemon if you'd like, then enjoy it hot or cold.
Ginger's Best Food Pairing Partners
What other foods pair perfectly with ginger? Pumpkin, sweet potato and coconut are all even yummier with ginger in the mix! Ginger also pairs well with soy sauce and sesame oil. And here's a lesser-known fact: it's great with fruits and veggies, too!
Try pairing ginger with these fresh produce picks:
Blueberries
Peaches
Apricots
Mangoes
Figs
Pineapple
Melon
Grapes
Carrots
Broccoli
Sugar snap peas
Ginger is also a perfect flavor partner for fish and meats like chicken or ham.
Bring on the Flavor! Add Some Ginger to Your Next Grocery Haul
Ginger is one of those kitchen cabinet staples that has become so commonplace you may often forget to use it. But now that you know all about ginger, why not give it a try? If cooking or DIY projects aren't your thing, try adding fresh ginger to your morning tea or your next cocktail instead. No matter how you like to spice things up, ginger is fantastic!