Gobble Without the Wobble: 5 Healthy Eating Tips for the Holidays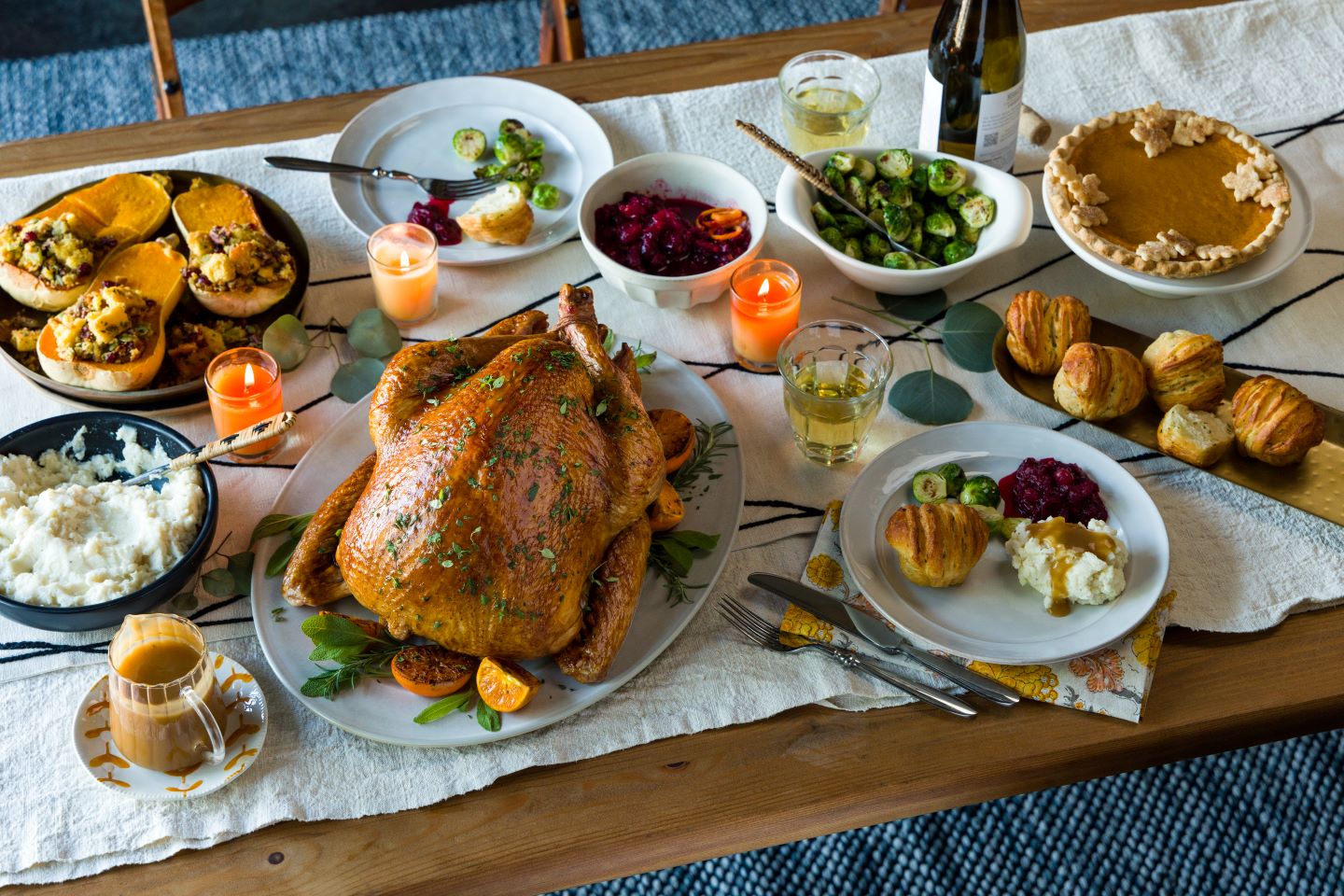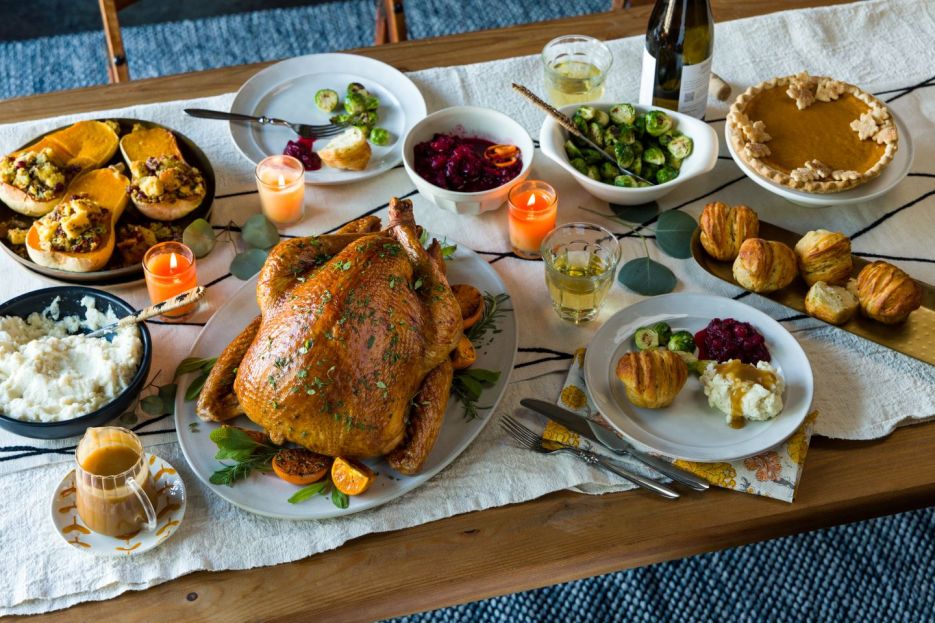 Did you know that the average American consumes 4,500 calories on Thanksgiving? That adds up to more than two days' worth of food and an average of 1-2 pounds in weight gain. Now multiply that number by all the holiday meals you eat each year, and then do the math. Gulp.
Here's the good news: it is possible to enjoy your holiday dinners without overindulging, and we'll show you how. Here are some easy tips and tricks to help you gobble up your Thanksgiving feast favorites without all the guilt and extra calories.
5 Healthy Eating Tips for the Holiday Season
Whether you're hosting the family for Thanksgiving dinner or heading home for the holidays, it can be daunting to make healthier choices when everyone else is indulging. But eating healthy during the holidays is doable! So, follow these five steps to leave your dinner table feeling satisfied, not stuffed.
Tip #1: Move Before You Munch
Your new mantra: eat less and exercise more. This healthy mindset will help you make good choices on Thanksgiving and throughout the holiday season. Whether you challenge the family to some backyard football or head out for a quick walk, try incorporating some movement into the festivities.
Tip #2: Slow Down and Savor Your Favorite Feast Eats
Thanksgiving dinner is a marathon, not a sprint! Eat slowly to enjoy the meal and feel satisfied with one plate instead of two. Pro-tip to make this easier: drink a large glass of water before your meal!
Tip #3: Don't Skip Breakfast
While you may feel tempted to save your calories for the big feast, experts say you can control your appetite better by eating a small meal in the morning. Apple Peanut Butter Zoats, anyone?!
Tip #4: Police Your Portions
Don't waste your calories on foods you can have any day. Instead, fill your plate with small portions of holiday favorites that only come around once a year.
Wondering what the recommended portion sizes are? Here's a helpful guide:
Stuffing: the size of a standard ice cream scoop
Cranberry Sauce: the size of a golf ball
Gravy: the size of a golf ball
Potatoes: the size of half a tennis ball
Cornbread: the size of a personal bar of soap
Pie: the size of a light bulb
Tip #5: Cut Calories with These Recipe Ingredient Swaps
We're not here to steer you away from pumpkin pie or mac 'n cheese, but we are here to help you enjoy more of what you love this holiday season. With a little creativity, you can make all your favorites a little healthier. Here are some simple ingredient swaps to help cut calories:
Butter, Shortening, Oil: applesauce, pureed fig or prunes, mashed avocado, canned pumpkin, banana
Cream Soups: mashed potato flakes, pureed cauliflower, pureed silken tofu
Sugar: cinnamon, honey, applesauce, vanilla
Heavy Whipping Cream: evaporated milk
Chocolate chips: cacao nibs, Carob nibs
Sour Cream: plain Greek yogurt
White flour: black bean puree, whole wheat flour, almond or coconut flour
Cream Cheese: pureed cottage cheese, ricotta cheese, or whipped cream cheese
Eggs: Flax meal, chia seeds
Ground meat: finely chopped mushrooms
Bringing it Together: Healthy Holiday Eating is All About Balance
Remember, a balanced plate contains the correct portion sizes for a healthy meal. Eating a healthy breakfast before your big feast, drinking plenty of water, and getting some exercise in before your meal can go a long way toward helping you reach your goals. So, go ahead and enjoy every bite of this delicious season. Now you know how to gobble without the wobble. Bon Appetit!